Geniale Geschäfts Ideen, vor allem den Frauen und Drogen Handel auszubauen, allein unter der Ilir Meta Regierung in 2000-2001 über 300 %, mit Hlfe korrupter Deutscher Diplomaten, welche die Botschaftschaft in Tirana, Phrinstina, direkt an die Mafia verkauften mit Hilfe der Lobbyisten.
Ratten ziehen noch mehr Ratten aus Deutschland an, aus der Politik, denn nur in Deutschland sind korrupte Politiker Straffrei.
Siehe die Fianzierung der EU Ratte Martin Schulz, direkt von Ilir Meta, über Dritan Prifti, wo es ja Videos gibt, wie die Gelder verteilt wurden, vom FBI sogar wurde das Video wieder hergestellt.
CIA fact book in 2005
increasingly active transshipment point for Southwest Asian opiates, hashish, and cannabis transiting the Balkan route and – to a lesser extent – cocaine from South America destined for Western Europe;
limited opium and growing cannabis production; ethnic Albanian narcotrafficking organizations active and expanding in Europe;
vulnerable to money laundering associated with regional trafficking in narcotics, arms, contraband, and illegal aliens
updated on 17 April, 2007
This page was last
https://www.cia.gov/cia/publications/factbook/geos/al.html
Das damals sobar der CIA auf die Verbindung und diese rein kriminellen Albanischen Regierungen hinwies, sollte nur mal zur Erinnerung hier geschrieben werden. Jeder Report auch der Weltbank erwähnt das damals und nicht nur die EU Reports.
siehe CIA Fact Buch von 2000 bis September 2005!
powerful organized crime networks with links to high government officials, and disruptive political opponents
Albanian politicians should accept they are responsible for the level of the justice system in the country, said the head of the Parliamentarian Commission for the Justice Reform, Fatmir Xhafaj. He also urged the opposition members that they have a very good opportunity to be part of the process. According to Xhafaj, both major parties and their allies share the blame for the problems that affect the justice system and its normal functions.
FBI Weighs in on Balkan Organised Crime
By Dimitris Agrafiotis for Southeast European Times in Athens – 21/11/03
Organised crime in the Balkans has attracted the interest of the American law enforcement community and the US Senate. The US Federal Bureau of Investigation (FBI) believes that crime from the Balkans, Eastern and Central Europe, and the former Soviet Union is expanding and will continue to expand.
"In the last year or two, European nations have recognised that Balkan organised crime is one of the greatest criminal threats that they face," Assistant Director of the FBI Criminal Investigative Division Grant D. Ashley said in an October statement before the Subcommittee on European Affairs of the US Senate Committee on Foreign Relations.
He added that European police organisations estimate that Balkan crime rings now control more than 70 per cent of the heroin market in some of the larger European nations, and are rapidly taking over human smuggling, prostitution and car theft rings across Europe.
………, Albanian organised crime has reached the United States, creating partnerships with the Gambino, Genovese, and Luchese families to facilitate specific crimes.……………….
Gehört zu den engsten Lefter Koka Zirkeln, trotzdem einer der Wenigen fähigen Leute in Albanien, der etwas Ordnung schuf: Genc Alizoti. In keine grossen Skandale verwickelt.
Peinlich wenn die Fakten zeigen aus 2001, 2002 das schon damals die Skrapari Bande jede Justiz in Albanien verhinderte, wie Internationale Reports u.a. vom IWPR, oder Transparency International Corruption Report 2001 aufzeigten. Zitat:

+++Albanian politicians have signalled a rare willingness to unite in the name of national interest. ***"

Justiz unerwünscht, wurde damals schon bei Ilir Meta Regierungs festgestellt. Die Grundstücks Mafia war damals schon gut bekannt.
A report in Koha Jone expressed concern that drug trafficking in Albania was controlled by some senior police officers, who were themselves supported by high level politicians.50 The paper claims that measures taken against the drug traffickers have failed since the drug traffickers themselves have the support not only of certain political forces in power, but also of key personnel in the Ministry of Public Order. This creates the improbable scenario where significant police operations against drug trafficking are being led by the drug traffickers themselves.
…………………………………….
In response, the opposition Democrats have accused the Interior Ministry of setting up death squads, whose aim is to execute criminals rather than have them tried in the courts: "Trained anti-crime teams set up by the government, which are outside police control, are behind the recent murders of a dozen criminal gang members," reported the pro-DP daily, Albania. The paper claimed that sources at the Ministry of Public Order and the Intelligence Service agreed that the state had drawn up plans to set up anti-crime squads to eliminate approximately 250 well-known criminals as it was currently impossible to find them guilty of their crimes.46By 14 September 1999 the national police chief, Veli Myftari, was able to publicly announce that the police had finally eliminated or dissolved all the major gangs operating in Albania.47 Although Myftari denied police involvement in the physical elimination of several notorious gang leaders, when questioned about the so-called 'death squads' a senior Tirana police officer replied "You have to meet violence with violence."48 The rapid and comprehensive crackdown on the armed gangs was, in part, to ensure they could not be used to cause unrest on the anniversary of Azem Hajdari's death. Senior government officials were fearful of a return to the turmoil of September 1998.On November 3 the Socialist Party daily, Zeri-i-Popullit claimed that Sali Berisha had recently decided that he could, in a repetition of the attempted coup d'etat in September 1998, overthrow the government of Illir Meta. The paper accused Berisha of having gathered around him a small contingent of known criminals that were prepared to use violence.49 The previous Saturday, the police had apparently identified these criminals at a rally Berisha attended in the port city of Durrës. Although the recent crackdown on criminal gangs and illegal immigrant traffickers, initiated by Public
Order Minister Spartak Poci**, have proved relatively successful, Poci himself suffered an embarrassment when, at the end of December, Greek customs officers caught him travelling in a stolen Mercedes. Poci had been about to start an official visit to Greece when his large black Mercedes was impounded at the Kristallopygi border crossing. With the help of Interpol, Greek customs officers discovered the vehicle had been stolen in Italy at the start of the year and later sold in Albania. The car was impounded and Poci finished his journey in a car lent by his Greek counterpart Michalis Chrysohoidis.
………………
The low level of competence and training of local police, combined with the restricted terms of reference for the Western European Union's (WEU) Multinational Advisory Police Element (MAPE) – the key international agency active in policing – has resulted in little progress in Albania's effort to combat rampant criminality. The MAPE force, consisting of 150 policemen from a variety of countries, has a very restricted mandate which allows advice to be given yet excludes all enforcement operations. Consideration should be given to the transformation of that mandate, at least for a defined transitional period, to allow WEU officers to become active participants in the exercise of policing duties. The creation of a well trained and appropriately-paid Albanian police force, trained under existing MAPE structures, should remain the medium term priority, but in the immediate term a major improvement in police effectiveness is very necessary.
http://www.ess.uwe.ac.uk/kosovo/Albania2.htm
** Spartak Poci ist wie auch Fotos beweisen, der besonders enge Partner der kriminellen Deutschen Strukturen vor Ort, als er nach dem Mercedes Vorgang sich den Posten des Transport Ministers erkaufte und damit enger Parnter von Hochtief, des BMZ, DAW, DEG, KfW, Hochtief, Berlinwaser usw. wurde. Wie bei Thaci und Meta, ist bei Deutschen Firmen und Ministerien, Voraussetzung um Partner der Deutschen inklusive des Botschafters zu werden, das man Landesweit als besonders kriminele und korrupt gilt Erst dann erfüllt man für die die GTZ,DAW Ex-otschafter Annen und Vorgänger, und Deutsche Politiker die Voraussetzung das man Projekte und Geschäfte macht. siehe auch Hashim Thaci der Mörder und die FES. Mercedes spielt eine strafrechtlich sehr relevante Rolle, ni der Bestechung der Regierung und bei der Geldwäsche u.a. durch Auto Buss Verkäufe an Landesweit bekannte Kriminelle und Drogen Chefs.
siehe
http://www.intl-crisis-group.org/projects/albania/reports/alb07mai.htm
Ein prominenter Mercedes Auto Dieb, als Korruptions Partner von Mercedes: Spartak Poci. 200 Mercedes konnten so an die Albanische Regierung verkauft werden. identisch VW wie überall mit Kriminellen als Vertreter, wie mit Roksped und dem eliminierten Gangster Anton Stanaj, in Montenegro.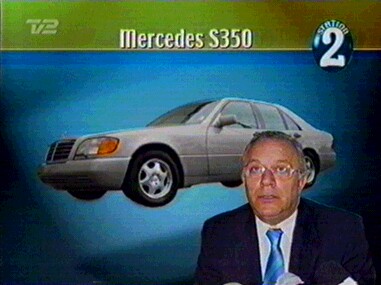 siehe
Und so funktioniert das Albaner – Mafia System der Politik!
zur aktuellen Umtrieben der Albanischen Politik Mafia, rund um den Dick Marty Report
dessen Justizsystem Norbert Mappes-Niediek 2002
[extern]
wie folgt beschrieb:
"Wenn Kriminalität überhaupt bekämpft wird, dann von der jeweils gegnerischen Bande, die sich gerade die Kontrolle über die Staatsorgane gesichert hat".
http://www.heise.de/tp/r4/artikel/33/33867/1.html
Justiz Aufbau unerwünscht, als gekaufter Schmierfink in der Politik.EU in 2002, nur dummes Geschwätz bis heute, damit korrupte und inkompetende Banden etwas zutun haben.
Jusitz Minister minister of justice Sokol Nako 2002

Ilir Meta's Lakai aus Skrapari der bis heute in Super Skandale verwickelt ist, rund um die CEZ Verträge und
Kastriot Ismalaij
http://www.aimpress.ch/dyn/trae/archive/data/200203/20304-001-trae-tir.htm2.3.6 Respect for the rule of law, organised crime and corruption
According to the Commission, "little progress has been made in Albania as regards general
respect for the rule of law. The rule of law remains adversely affected by the weaknesses of the
judicial system and public administration, as well as by organised crime and corruption."
1
Albania continues to be a major route for drug trafficking. As regards smuggling and trafficking
in human beings, an Anti-Trafficking Strategy was adopted in early 2003 and a significant
reduction in trafficking across the Ionian Sea has been reported. However, the problem
continues to require attention, as has been highlighted in January 2004, when 21 Albanians died
as a speedboat taking them to Italy became stranded in the Ionian Sea. Following the incident,
Albanian authorities announced a zero tolerance policy towards trafficking of human beings and
drugs. Progress in the fight against organised crime in general is considered poor by the
Commission and organised crime activity in Albania even increased in 2003 (according to the General Prosecution).
The Commission considers the performance of the judicial system and its perception amongst the general public poor, due to the limited professional capacities of judges, prosecutors, judicial
police and administrative staff and inadequate equipment of infrastructure.
Albania has taken a number of initiatives to fight corruption, such as the adoption of an Action Plan against corruption for the period 2003-2004 in August 2003 and the setting up of a Trianagular Commission, involving the Government, Civil Society and the General Prosecution in September 2003. Despite these initiatives, "concrete results in the fight against corruption remain very limited" and corruption remains a serious problem.
2
This is confirmed by Albania's ranking in the Corruption Perception  Index (CPI) 2003, published by the anti-corruption NGO Transparency International. Albania ranks 92 out of 133 surveyed countries with 2.5 points out
of 10 (which is exactly the sami
http://www.europarl.europa.eu/meetdocs/2004_2009/documents/nt/545/545071/545071en.pdf.
Das Beste was die Gestalten machen können ist, nachdem man in 20 Jahren nur negative Entwicklungen begleitete: Mund halten und zu Hause bleiben. Die Murks Stiftung parasitärer Inkompetenz schliessen, die Steuer Gelder sinnvoller verwenden.
Genc Alizoti:
Details: rund um Genc Alizoti, der bestens die Gesetze gerade um Grundstücke kennt, und wegen den Problemen u.a. rund um die "Zone Toursitik" in der Currila 2002 intervenierte, gegen die hochkriminelle Ilir Meta Bande, mit der Präfektin Natasho Paco, welche in Durres zu den kriminellsten zugewanderten Familien gehört und natürlich auch Partner der Deutschen SPD war: 2002 Genc Alizoti!
siehe ebenso aus 2004, wo 25 Haft Befehle ausgestellt wurden, als "Vasil Hila" Skandal und es Haft Strafen bis 15 Jahren gab.
Mortgage Scandal still continues
Die Erfinder der Justiz Show um von eigenen kriminellen Clans, dem Drogen Schmuggel und der eigenen Terroristen Finanzierung abzulenken. Die Amerikaner, was in Bosnien vor 25 Jahren im Balkan begann, wo Bill Clinton Tausende von Islamischen Terroristen einfliegen liess und Salih Berisha Waffen liefern durfte.
Program on Terrorism and Security Studies starts today
09.Jul.2015
The Program on Terrorism and Security Studies starts today, July 9,  at the George C. Marshall European Center for Security Studies. For photos of the first day, visit the Marshall Center Photo Gallery. (DOD Illustration by Aryn Lockhart) GARMISCH-PARTENKIRCHEN, Germany (July 9, 2015) – The [ … ]
Mit Prostituierten ist man auch gut versorgt in Tirana, welche oft auf ausl. Maenner angesetzt werden was uralt bekannt ist.
Duke lexuar lajmin për një farmaciste që bënte tutoren e prostitutave,  dua të tërheq vëmendjen mbi një fenomen që është dhe nuk është politik por që si qytetare më shqetëson. Shoh që rrugët e Tiranës, sidomos Blloku janë mbushur me 50-60 vjeçarë italianë, kryesisht…