Der US Polizei – und Justiz Aufbau (ICITAP) ist die wohl lächerlichste CIA Operation gewesen, welche man sich vorstellen konnte.Europa schweigt, zur Infiltrierung der Sicherheits Apparate von Albanien, Balkan, bis zur Ukraine und Mongolia. Man sucht nur korrupte Deppen, die dafür u.a. privaten Drogen- und Drogen Schmuggel organisieren dürfen, was lt. Albaner, von den USA geduldet wird.
Als Gadaffi, die Verträge mit Bechtel kündigte, nur noch in € abrechnen wollte, wurde er hinweg gebombt.
Die Betrugs und US Mafiöse Organisation "ICITAP", Schutzschirm für kriminelle Geschäfte aller Art in der Welt
26 Milliarden $ haben die selben kriminellen Trotteln  mit ihrer Klientel Politik im Irak, für Polizei und Militär Aufbau ausgegeben: für Nichts. Es geht nur um den Verkauf von nicht bedienbaren  und überteuerten Militär Gütern im Irak und überall. Identisch Heckler & Koch, mit den Deutschen Politik Ganoven.

Wie die Princetown Universtität feststellte, sind die USA keine Demokratie und Paul Craig Roberts, Ex-stellv. Finanzminister sagt, das die US Regierung vollkommen korrupt ist. und Betrug zum System erklärt hat.
Deshalb ging Alles schief im Balkan, Irak, Afghanistan, weil man oft wie in der Ukraine, die übelsten Ja-Sager und  Gangster finanzierte. Wirtschafts Monopole errichten, gehört zum Betrugs System, wo das Deutsche Flugplatz Geschäft (AAEF ist auch beteiligt) dazu gehört.Partner die Prominenz der kriminellen Clans, oder sogenannte Oligarchen. Bestehende Gesetze, über Ausschreibungs Verfahren, werden ignoriert. Alles bekant auch durch eine US Kongreß Anhörung in 2003, das die USA ihre Gangster in den Balkan exportieren, als Partner von Politikern.*

Typisches US Mafia Auto in diesem Fall von der Tetova Super Mafia in Durres" Auto Nummern Schild "The best of America"
selbe Nummern Schilder!
Analphabeten (functional illerate), primitiv Kriminelle  wurden Polizei Direktoren, unter der US geführten ICITAP Mission, unter Salih Berisha, Bujar Nishani, Flamur Noka als Innenminister.

Nachdem die Dumm Berisha-Brecani Polizei Banden rund um den US ICITAP Polizei Aufbau  ausgeschaltet waren, erlebte Tirana eine ruhige Sylvester Nacht, ohne Vorfälle.
Bekannte Investigative Journalisten, Institutionen, und aus Ex-Geheimdienst Leuten haben die Fakten zu Papier gebracht, waraum Alles schief geht, wo die US Mafia der Diplomatie auftaucht, oder was sich so nennt. Es geht immer um Geschäfte, oft kriminelle Geschäfte und immer Bestechung. Das einzige was die USA noch exportieren können, neben Mord, Bestechung. Wobei gerade in Albanien, einige gute Botschafter wie John Withers, Arvizu) aktiv wurden, welche die Auswirkungen korrupter EU, oder der OSCE Organisation stoppten. Die Mafia CIA Waffen Geschäfte, rund um die Gerdec Kathastrophe,
beschäftigten den US Kongreß sogar, was organisiert wurde.
Jüdische Milliardär Yoav Botach, war Hintermann dieses Waffen Geschäftes u.a. mit seinem Sohn und Jüdischen Rabbis.
The Vice-President of AEY, the Florida firm, is 25-year-old licensed masseuse David M. Packouz, the son of Rabbi Kalman Packouz. The rabbi is another author of marital book, and writes a love-lorn column

http://judicial-inc.biz/83botach_tactical.htm
Armed Again
Indicted Miami Beach weapons dealer Efraim Diveroli is still making millions of dollars from the U.S. government.
By Penn Bullock
Published on February 03, 2009 at 4:09pm
http://www.albca.com/aclis/modules.php?name=News&file=article&sid=1384
Briefe und Schriftstücke des Herrn G.Kokolarri an die General Staatsanwaltschaft
"Freie Fahrt", für Verbrecher – die illegalen "Immunitäts Gesetze" für Albanien Investoren
Man muss sich den CIA Sauhaufen heute so vorstellen, das es eine Abteilung "red" und eine Abteilung "blue" gibt, wobei "red" die Gangster Truppe mit Terroristen und Kriminellen, für die übelsten Geschäfte Weltweit, steht. Man kauft Gestalten ein, die man über Abhör Aktionen kontrolliert und installiert das als Politiker. Im Gegenzug ist man Straffrei, wo Hashim Thaci, Fatos Nano, Salih Berisha, Ilir Meta heute deutlich sichtbar steht. Hinzu kommen diverse Aussenminister der EU, ja sogar Premier Minister.

Abteilung "Red" erklärt ein Deutscher Ex-Minister:
Die Methoden der CIA ll Ex-Minister Andreas von Bülow (SPD)
Vortrag des ehemaligen deutschen Politikers Andreas von Bülow (SPD) am 7. Dezember 2014 in Basel.
Deshalb zerstörte man den EU Polizei Aufbau, weil man Kriminelle brauchte für Geschäfte, wie es üblich ist bei den ICITAP Programmen. Eines der übelsten Monopol Geschäfte für den Container Scann im Durres Hafen,

für die US Firma Rapiscan, wurde von der Regierung inzwischen storniert. Natürlich wie andere Lizensen im Hafen,  ohne jede Ausschreibung, mit der Sokol Olldashi Mafia. Eine bekannte Betrugs Firma der US Politiker, wie die Skandale in den USA zeigen. Identisch wie die Überwachungs Kamera in Tirana, der Polizei ein Bestechungs Geschäft war.
Das Geschäft von GE, mit Fatos Nano inklusive Casino Besuch in den USA und in Korfu, um die Elektrifizierung der Durres-Tirana Eisenbahn Strecke, plumpe Bestechung, die in einem Abitrage Gericht endete, wo Albanien 20 Millionen $ Schadens Ersatz leisten muss.
Neben einer Idiotie Polizei in Albanien waren die Folge  die Milliarden Betrügereien der Amerikaner vor allem mit Bechtel, bei dem Autobahn Bau, wo die US Botschafter eine sehr unrühmliche Rolle spielten, ja sogar Motor des Betruges wie im Kosovo mit Christopher Dell waren, der natürlich dann Chef Lobbyist für Afrika wurde bei Bechtel, nach seinem Ausscheiden als Diplomat. Standard Wissen: Baufirmen rechnen mit ihren Politischen Partnern Material Preise ab, die 3-700 % überhöht sind, ebenso wird die Asphalt Decke dann eben ein paar Zentimeter dünner, überall im Balkan. Man unerzeichnete sogar mit Saddam Verträge, für neue Chemie Fabriken für die Gift Gas Herstellung.
Viele Fragen an die  EU Geldgeber wie Diplomatie wie Pieter Feith, sind offen, wie man den Betrug überall nun seit Jahren finanziert, die lokalen Medien ignoriert und immer neue Millionen auch in eine vollkommen korrupte Kosovo Regierung, mit 50 Vize Ministern hineinpumpt. Warum schreibt Europa, über dieses kriminellen Treiben der Amerikaner, vor Ort?? Weil man selbst in "Camorra" Art, versucht identisch abzuzocken.
Man will Geschäfte machen und will die Justiz und Polizei unter Kontrolle bringen, ein Modell der EU und Westlichen Werte Gemeinschaft, um eigene hoch kriminelle Geschäfte abzusichern: Frank Wisner ist dann bei den Amerikaner ein besonderer Sonderfall und diverse US Botschafter machten den Absturz in die Kriminalität, in Drogen und Waffen Handel in Albanien: William E. Ryerson, Marisa R. Lino (private Waffen Geschäfte), Josef Limprecht (eliminiert Mitte Mai 2002, als Haupt Drogen Küchen Bauer in Pakistan für die Afghanen und eigener Import von Heroin nach Albanien, wie Waffen Handel mit Terroristen), Marie Ries, Der neue US Botschafter Donald Lu, ist ein uralter Partner des Gangster Frank Wisner, schon in den grossen Betrugs Geschäften in Indien, mit ENRON oder der Folgen des Gift Gas Unfalles von Bhopal Partner war.  .Das Modell wird dann von korrupten Deutschen Entwicklungs Ministern auch nur Weltweit kopiert wird.
Super Skandal again: the US Mafia US Ambassador Christoph Bell and Marchie Ries (later Ambassador in Sofia)
Der gesamte Polizei Aufbau der Amerikaner mit den U.S. Department of Justice's International Criminal Investigative Training Assistance Program (ICITAP) Programmen, war ein CIA Operation um private Geschäfte zu tätigen, abzudecken, weswegen eine Justiz unerwünscht war. Identisch der AAEF, USAID finanziert bis zur American Bank of Albania, als Geldwäsche und Betrugs Unternehmen. Das war im Detail auch jedem Bundeswehr Offizier in 2005 bekannt. Aber für die Geschäfte der Politik Kreise auch von Frank Walter Steinmeier und der Lobby Vereine unterwünscht, wie auch Griechenland vor allem zeigte.
Die gute EU und Deutsche Polizei Aufbau bis PAMECA II, wurde sabotiert für diese Art von Geschäfte. Der Justiz Aufbau der Deutschen und EU, wurde im Gefolge korrupter EU und Deutscher Zirkel ebenso verhindert und sabotiert bis heute.
Betrugs Theater der EBRD Bank und Incompetence of institutions obliges Albanian government …………
Vollkommen Mafiös, von Kriminellen und Dummen kontrolliert, wurde auch die Österreichische Baufirma ALPINE ausgeplündert, was wohl Balkan Stile ist.
Alpine Bau and 'the Balkan family', die Mafia Familie Blegina Agolli (Kodra) und der Chaos Bankrott in 2013
US Ambassador to Kosovo Hired by Construction Firm He Lobbied For
2014-04-14 
Albania-Kosovo Highway Costs Soar To 2 Billion Euros
Cache of official documents detail for first time how lobbying, poor-planning, "uncompetitive tenders", failure to set cost caps and "inflated" prices left Albanian and Kosovan taxpayers with a two billion euro bill for just 137km of road.
Petrit Collaku, Erjona Rusi, Besar Likmeta, Lawrence Marzouk BIRN Pristina, Tirana, London
Albania-Kosovo Highway during construction in 2009 | Photo by : Besar Likmeta
The 'Patriotic Highway' slices its way through one of the poorest and most remote corners of Europe, where many villagers still live on the breadline, struggling to make ends meet.
This four-lane, 137km stretch of asphalt connecting the Albanian and Kosovan capitals has drained in the region of two billion euros from the state coffers of both nations – diverting funds from other much-needed infrastructure projects, such as the building of schools, hospitals and minor roads, many of which remain unpaved.
Following a six-month investigation, BIRN is now publishing previously unreleased documents from Kosovo and Albania that detail the scale of mismanagement and spiralling costs that have so far sparked three investigations into alleged corruption, abuse of office and wrongdoing linked to the contract.
Built on the premise of creating wealth from increased trade and tourism, the final price tags for the road at least doubled in both countries from those initially quoted.
Trade between Albania and Kosovo has seen only a modest increase since the road opened last year, but it has not led to the queues of trucks commonly seen at other Balkan borders. Experts estimate the road is being used at just 10 per cent of its capacity.
On the other hand, construction firm Bechtel-Enka pocketed profits running into hundreds of millions of euros thanks in part, critics argue, to a contract "heavily weighted" in their favour, high pricing and tax rebates.
Fast-track tender
The contract to build the first stage of the highway – connecting Tirana with the Kosovo border – was awarded in 2006 in a fast-track procurement process, which the World Bank and others argued was uncompetitive and unlawful.
US construction giant Bechtel and its Turkish partner, Enka, won the contract to build a 60km mountainous section for 418 million euros.
The US Embassy helped override World Bank and IMF concerns over the handling of the Albanian tender process, arguing the road would boost the economies of both Kosovo and Albania.
In the end, costs escalated with Tirana eventually shelling out 950m euros for the road, according to a leaked email from the then Minister of Finance, Ridvan Bode.
The contract to build the Kosovo section was awarded in April 2010 to the same partnership, following lobbying by the then US ambassador to Kosovo, Christopher Dell.
Dell has since been hired by Bechtel as a country director in Africa, raising questions among observers about the probity of the deal.
A Bechtel spokeswoman Michael Michelle strongly denied any impropriety and insisted Dell had followed US State Department rules as soon as the company approached him with a potential job offer as he prepared to leave Kosovo, including recusing himself from any matters related to the firm.
But a senior diplomat, Andrea Capussela, who had been charged with supervising Kosovo's economy, called for the State Department to review Dell's support for the scheme in light of the former ambassador's new job.
There is no suggestion Dell did not comply with US "revolving door" regulations. While there is a one-year "cooling off" period before former ambassadors can lobby the US government on behalf of a private firm, they are not prevented from taking a job in the private sector with a company they helped secure a contract for.
Costs in Kosovo escalated too after the government failed to heed its own legal advice and set a fixed price for the road. The cost rose from 400 million for 102km of highway to 838 millon euros for 77km.
Bechtel-Enka received more from the Kosovan public purse in 2011, 2012, and 2013 than any other ministry. At the same time, other infrastructure projects, including new schools, were put on hold.
BIRN has obtained key material gathered for the aborted prosecution of Lulzim Basha – the Albanian politician who signed the deal in Tirana – on charges of abuse of office related to the contract.
The documents reveal that Bechtel-Enka's prices were known to be more than double that of local contractors, costing Albanian taxpayers an extra 191 million euros.
According to the prosecution papers, "all the prices submitted by the winning company are many times higher than the Albanian prices". The figures were compiled by two state auditors who produced a 158-page report, until now unpublished, detailing problems with the highway contract.
The findings formed the basis of the prosecution's case against Basha and two of his advisers, Andi Toma and Armand Telti. All denied any wrongdoing and the case was dropped in 2009 on a legal technicality.
Signing of the contract Front row: Mike Adams, president, Bechtel Civil; Fatmir Limaj, Kosovo Minister of Transport and Communications; Sinan Tara, Chairman, Enka. Back row: Christopher Dell, ex-U.S. Ambassador to Kosovo; Hasim Thaci, Kosovo Prime Minister; Metin Husrev Unler, Turkish Ambassador to Kosovo; Andrew Sparkes, British Ambassador to Kosovo.Photo courtesy of Kosovo Ministry of Transport and Communications
'No price limit, no plan'
The prosecution team argues that because the contract was signed off without an agreed cost limit or detailed construction plan, the price spiralled seemingly out of control.
Prosecutors also criticised the appointment of Ecorys, the Dutch consultancy firm hired to pick the winning bid, as "unlawful" because the firm's role was announced before the council of ministers even approved the decision to appoint a consultant.
The fast-track tender process – in which four shortlisted firms were evaluated on their ability to do the job without having to provide a price – was described by prosecution investigators as contrary to national and international law.
Claims that Bechtel-Enka were given the contract despite the absence of an agreed construction plan or cost limits have also been made by Niko Naska, the only Albanian member of a five-man tender evaluation committee, in an exclusive interview with BIRN.
"My first question was: 'Is there a project [plan], did anybody look at this carefully?' But there was no project [plan] at all. How can you build something without a construction plan, especially such a big infrastructure project like that, that goes from 400m to almost one billion euros?
"How could I, an engineer with years of experience who has built power plants and ports, stoop to such a level and accept being a part of that tender?"
Naska told BIRN he was asked to take part in the evaluation with just one day's notice, despite being unable to follow proceedings conducted in English. He quit after one day.
"They [the government] called me the night before telling me that I was chosen by Prime Minister Sali Berisha, who said a lot of good things about me … but I didn't know anything about the tender so how could I be part of it?" he said.
He also said he had not been given access to any tender documents written in Albanian.
In the end, the four remaining members of the evaluation committee selected Bechtel-Enka and negotiations over a target price began.
The then transport minister Basha argued at the time that Bechtel-Enka was selected transparently and the fast-track method was needed as a year's delay would cost 75 million euros – 60 million euros from the economic boost and 15 million euros in increased costs. No evidence was ever presented to justify these sums.
BIRN asked Basha, who is now leader of the opposition Democratic Party and mayor of Tirana, a series of questions related to the highway, but he refused to comment.
A US diplomatic cable, also published by Wikileaks in 2009, detailed the scale of poor logistical and financial planning.
According to the memo by an official at the US Embassy in Tirana, Bechtel had first estimated that seven million metric tonnes of earth would need to be excavated, that grew to 14 million when the contract was awarded in 2006 and stood at 32 million by April 2009 more than a year before the Albanian section of the highway was completed.
The cable noted that despite the cost increase, the road remained "very profitable for Bechtel".
US smoothed way for Bechtel
INVESTIGATION FINDINGS – AT A GLANCE•    Costs doubled from initial quotes costing Kosovan and Albanian taxpayers around two billion euros•    Contracts in both countries were signed without set price limits or construction plans•    A series of international organisations – including the World Bank and senior EU diplomats – advised Tirana and Pristina against signing the deals•    Pristina signed despite warnings from its own legal adviser that the deal was "heavily weighted" in Bechtel-Enka's favour and did not adhere to industry standard terms•    Bechtel-Enka received more Kosovo government funds from 2011 to 2013 than any single ministry•    The US ambassador who lobbied for Bechtel in Kosovo has since been hired by the firm•    The only Albanian appointed to assess the highway bids resigned after just one day because he believed the tender process was flawed•    Three investigations have so far been launched linked to the highway deal with the first, in Albania, dropped on a legal technicality
Bechtel-Enka's proposal also drew sharp criticism from the World Bank and the International Monetary Fund, which eventually refused to back the project or help Tirana fund it.
In a diplomatic cable published by Wikileaks from 2006 entitled "Impediment to Bechtel's bid to build key section of highway", Marcie B. Ries, (later in Irak, and US Emmbassador Sofia- Bulgaria)  then US ambassador to Albania, said she would help the government overcome the World Bank's objections as a new highway "would not only help Albania's trade, but Kosovo's as well".
US involvement went beyond support from the embassy. Ries wrote that Basha had told her a former US homeland security secretary, Tom Ridge, was advising Tirana on the deal. Ridge had been brought in on a 40,000 dollar-a-month contract to advise the government on its bid for NATO membership and establish links with Washington DC.
According to the same memo, Orsalia Kalantopoulos, World Bank regional coordinator for South-East Europe, told the government in Tirana that she strongly opposed the four-lane project, that Bechtel's selection was "non-competitive" and that the highway should be downgraded to two lanes to reduce costs.
Fresh claims of wrongdoing linked to the deal emerged two weeks ago in Albania, after Minister of Finance Shkelqim Cani announced a new investigation into the financing of the highway via a 250 million euro bank loan. 
Albania was not able to borrow from international financial institutions because both the World Bank and IMF had advised against the highway project. The country was forced to look to commercial banks, allegedly borrowing at above market rates.
This latest investigation is unrelated to the now-dropped prosecution of Basha and his advisers, which focused on the terms of the contract and soaring prices.
Socialist Party MP Erjon Brace, a long-term opponent of the Bechtel-Enka scheme, said his party did not oppose the construction of a new road to Kosovo, but the scheme was poorly planned and has left Albania's economy in tatters.
"There was no tender, no plan at all and no price cap for it. Even the World Bank and IMF were against this kind of procedure, they said that the tender was carried out without the necessary funding being in place," he says.
Brace called for the original case, dismissed on a legal technicality, into the terms of the contract to be reopened so the evidence can be tested in court. Despite regular stories in the Albanian press speculating on the case reopening, the Prosecutor General's office told BIRN it had made no decision on the matter.
Kosovo costs doubled
Hasim Thaci, Kosovo Prime Minister,

Atifete Jahjaga

, President of Kosovo, Christopher Dell, ex-U.S. Ambassador to Kosovo

on the highway Vermice-Merdar

Photo courtesy of www.president-ksgov.net
Criticism and concerns over the deal are mirrored in neighbouring Kosovo, where the cost of the highway also more than doubled from the initial price quoted by Bechtel-Enka.
The Kosovo section, already expensive at 400 million euros for 102 km, eventually spiralled to 820 million euros for 77 km, according to an unpublished report compiled by highway supervisors Hill International and released to BIRN under Freedom of Information laws.
Figures from the Ministry of Finance suggest Bechtel-Enka was paid 838 million euro, more than Hill International reports, while the government had to find a further 128 million euros to acquire privately owned land.
Capussela, the Italian diplomat tasked with supervising Kosovo's economy after its 2008 declaration of independence, told BIRN the signing of the contract between Kosovo and Bechtel amounted to a "political crime".
"Picture the number of hospitals and schools and text books and computers and more useful roads that could have been built with that money spent on the highway," he said.
Kosovan construction firms say the prices quoted by the US-Turkish consortium, and published for the first time today by BIRN, are also "two or three times" those offered by local firms.
Haziz Rysha, director of one of Kosovo's biggest road builders Eskavatori, pointed out that 125 mm diameter PVC ducts cost around four euro per metre in Kosovo – while Bechtel charged Pristina 29 euros per metre, more than seven times the local market price.
Another company director, who asked not to be named, added the only section of the highway built by local firms cost Pristina two million euros per kilometre, compared to the 11.4m euros per kilometre that Bechtel-Enka charged.
A spokeswoman for Bechtel said: "We leave it up to our customers to discuss the costs of their projects. However, it is important to note that both motorways used a design-build approach meaning that construction began before the designs were completed."
US ignored EU concerns
Pieter Feith, former head of Kosovo's International Civilian Office
Photo courtesy: European Parlament
International diplomat Pieter Feith, tasked by the EU and the US with supervising Kosovo after its 2008 declaration of independence, told BIRN the US embassy and its ambassador, Christopher Dell, stopped him "from doing my job".
Feith left Kosovo's International Civilian Office (ICO) as it shut in 2012. He says that during his time in office, "Dell told me in very clear terms that I should not poke my nose into the Bechtel contract – that was none of my business and this was a commercial matter between the United States and Kosovo".
Feith, who was also the EU's highest representative in Kosovo, was worried the contract with Bechtel would wreck the young country's fragile finances, and argued the money could be better spent on tackling Kosovo's 45 per cent unemployment rate. 
"Information was withheld, and all of a sudden we were presented with a fait accompli of this contract being concluded and being a liability on the budget."
Dell declined to be interviewed but has previously defended the highway selection process, claiming it was one of the most transparent in Kosovo's history.
Pristina's own legal advisers, UK firm Eversheds, urged the government not to sign up, arguing the contract was heavily weighted in favour of Bechtel-Enka.
The Evershed document, now published in full by BIRN for the first time, warned that signing the contract would be "extremely dangerous".
The law firm identified numerous areas where the standard contract for major infrastructure projects – the Federation of Consulting Engineers' Red Book – had been amended "in a completely one-sided way".
It also argued that Bechtel had "simply ignored" the tender guidelines for a fixed price and suggested that the procurement process might have to be rerun. This advice was ignored.
Bechtel-Enka maintains its proposal did comply with government guidelines. The firm argues it saved the government hundreds of millions of euros by devising a new route for the road, avoiding costly tunnels. It added that the project would have "economic benefits [that] extend well beyond Kosovo".
Eversheds' advice was issued in January 2010 and while some changes were made before the final signing of the deal three months later, many of the controversial clauses were retained.
The Kosovo contract is now being investigated by prosecutors at the EU rule-of-law mission in Kosovo, EULEX. Sources close to the investigation say EULEX is scrutinising the government's decision to sign the highway deal.
While the target of the inquiry has not been disclosed, it is believed to be focused on whether or not the contract damaged Kosovo's economy. There is no evidence to suggest Bechtel, Enka or Dell are implicated in any of the current or past investigations.
Bechtel-Enka was also exempt from paying tens of millions of euros of Value Added Tax in both Albania and Kosovo.
Kosovo construction firm Eskavatori boss Rysha stressed that local firms are not afforded these tax breaks, which ensured Bechtel-Enka received a 113 million euro rebate in Kosovo alone. It is likely Bechtel-Enka received a similar figure in Albania.
Officials from the Prime Minister's office and Ministry of Infrastructure in Pristina refused to answer questions about the scheme and its impact on the economy.
At the road's opening ceremony in November 2013, President Atifete Jahjaga, described the road as "a national dream and is now a national reality". Prime Minister Hashim Thaci said it would cut journey times by up to three-quarters and contribute to "our future economic and social growth".
"The Highway Is Little Used"
As various institutions try to figure out how a 134 km stretch of motorway could end up costing so much, ordinary Kosovans and Albanians continue to suffer because funds were diverted to pay Bechtel-Enka.
While key players have bagged top jobs, and Bechtel-Enka have landed another huge infrastructure project – the 600 million euro Pristina to Skopje road – the highway has failed to deliver much in the way of economic benefits.
Despite the huge investment, trade between the two countries has not strengthened markedly.
According to Kosovo's Agency of Statistics, 10.3 per cent of all Kosovo exports went to Albania in 2005, while the figure in 2011 had increased to just 10.8.
Official figures show that exports from Albania to Kosovo in 2005 accounted for only 1.6 per cent of Kosovo's total imports. In 2011, the figure was 3.9 per cent.
"This road is working at just 10 per cent of its full capacity," said Kosovo construction tycoon and politician Behgjet Pacolli. "Something has to change in our economic cooperation to make that road serve the country's economy."
Even the man put in charge of managing the highway admits its take-up has been poor.
Lahudin Myrtaj, head of highway supervision within the Ministry of Infrastructure, said the new highway was the best in the Balkans, but that it would not be well used until it is connected to other regional routes.
"The highway is little used because it is mainly used by citizens going for summer vacations in Albania," he said.
"When the highway is connected with the region and goes up to Istanbul, then we plan to install tolls because it will be used more by the business community."
Until then, the road will remain in the eyes of many little more than a luxury Kosovo and Albania can ill afford.
This article was produced as part of a programme titled "A Paper Trail to Better Governance", with funding from the Austrian Development Cooperation (ADC) and implemented by BIRN. The content does not reflect views and opinions of ADC.
Und der nächste Skandal,, was aber lange bekannt war, mit der US Polizei Ausbildung in Albanien!
update: 18.1.2014:  Bei einem richtigen Test der Polizei Beamten, konnten nur 19 von 1.000 getesteten Polizei Beamten, die Minium Punkte Zahl für den Polizei Dienst erreichen, was erklärt, warum soviele Idioten, die oft nicht einmal schreiben konnten, plötzlich Polizei Direktoren wurden, eine Art "Idioten" Export des US Polizei Aufbaues im Ausland und wohl negativer Welt Rekord, was die Amerikaner in den letzten Jahren in Albanien trieben, nachdem die erfolgreiche EU Polizei Akademie, wegen den kriminellen Umtrieben des Sokol Olldashi und Bujar Nishani Ende 2007 geschlossen werde musste, wegen Klientel Politik und Aushebelung aller Regeln durch den Gangster Bujar Nishani. Die gut ausgebildeten Polizei Offiziere aus Tropoje, sind unverändert im Amte, aber es sind Wenige.
aus 2006, da gab es  13,8 Millionen $ mit dem identischen US Resultat: Alles wurde total korrumpiert und das Chaos wurde  nur besser organisiert durch die Amerikaner, für private Geschäfte

5/9/2006
Skandal në konkursin për gradë, fitojnë vetëm 19 nga 1000 policë
18 Janar 2014 | : Aktualitet,Kryesoret | Autor: Bledi Gilaj
Höhepunkt der Mafiösen Klientel Politik, mit Idioten und um die Wahlen zu fälschen. Warum die Polizei als "malok" verschrieen ist, inklusive des Bujar Nishani und Flamur Noka, kann nicht verwundern. Es erinnert an 1996, wo bereits allgemein bekannt war, das Ziegenhirten und Analphabeten Polizei Chefs sind, im System Sali Berisha und extrem Kriminelle Innenminister, wie Agron Musaraj. Heute sind die Innenminister nur noch dümmer und ihre Polizei Direktoren. wikileaks:  Alles bekannt, wie korrupt die hohen Ränge der Albanischen Staatspolizei sind in 2009, 2007 im Desaster des Lügners und Betrügers Lulzim Basha, und einem Profi Gangster Bujar Nishani, der mit Vorsatz die Polizei zerstört, wie Flamur Noka, für eine Klientel Politik. wikileaks in 2009: Alles bekannt, man wurstelt weiter.
However, Post remains concerned about the Director of Intelligence, Agron Kulicaj, who was not moved in the shakeup. Sources claim Kulicaj is corrupt and international donors refuse to assist the Albanian Police due in part to his presence. The Ambassador has expressed our concern over corruption in the senior ranks of the State Police in general to Minister of Interior Basha, and Post's ICITAP has expressed our specific concerns about Kulicaj to Burgaj. Burgaj has noted that Kulicaj is closely connected to Prime Minister Berisha, and any attempt to dismiss or reassign him must come from the PM's office. End Summary. WIDESPREAD SHAKEUP ASSESSED POSITIVELTY
http://wikileaks.org/cable/2009/11/09TIRANA755.html 
Die Amerikanischen ICITAP – Polizei Ausbilder revoltierten, weil man Bewerbern aus Kukes vorab die Prüfungs Ergebnisse gab, willkürliche Verlängerung der Prüfungs Zeiten, weil die Bewerber, keine Kompetenz hatten und nur gekaufte Schulzeugnisse, aber von Flamur Noka unterstützt wurden. Wer dann im zweiten Nachprüf Termin durchgefallen war, erhielt gegen die Regeln nochmal eine Change, bis halt kein Amerikaner mehr da war, wurde nachgeprüft. Nichts Neues, wobei alle Erfahrungen der EU PAMECA Mission ignoriert wurden, dennüber die Methode war im Detail Alles bekannt.
Aufbauhelfer, siehe auch der EU Rechenschafts Hof, der wissen will wo die 3,5 Milliarden € für den Kosovo verblieben sind, oder der Privatisierungs Murks der Weltbank, rund um Wasser und sonstige Projekte.
"Nicht ein einziges Projekt, dass von den Vereinigten Staaten gebaut und tatsächlich fertiggestellt wurde."
193 neue Polizei Absolventen in Tirana


Die Amerikaner finanzieren diese Idioten Polizei mit den ICITAP Programmen, was wir vor Monaten berichteten. links die Kaspar Figur der Ehefrau des Albanischen Bank Präsidenten Adrian Fullani, welche statt in einem Theater zuarbeiten, lieber eine Polizei Generals Uniform trägt, obwohl man nur als Dolmetscherin arbeitet. Mitten drinnen: Flamur Noka aus Kukes, ohne Schule praktisch und Beruf, eine ähnliche Gestalt, wie Bujar Nishani, dessen Bruder Sokol Nishani, als Durres Mafia Partner, gerade geoutet wurde, weil er jede Untersuchung des Mordes an dem Geheimdienst Offizier Iso Copa verhinderte um einen Berisha Adviser und Financier zu  decken. Schutzherr, für Geldwäche, Grundstücks Raub, Drogen Handel, Zerstörung der Antiken Stätten und der Küste: der Bruder des nun Staatspräsidenten Bujar Nishani.
CIA Gangster Programme, wie ein bekannter ehemaliger Navy Geheimdienst Mann outet und erklärt: Wayne MADSEN
In Albanien wurde das besonders deutlich, als man die 3 Affen spielte, als trotz EU- US wikileaks Berichte man die dümmsten Kriminellen in den Polizei holte als Partner.
International Criminal Investigative Training Assistance Program

About ICITAP
ICITAP works with foreign governments to develop professional and transparent law enforcement institutions that protect human rights, combat corruption, and reduce the threat of transnational crime and terrorism. ICITAP supports both national security and foreign policy objectives.
ICITAP works in close partnership with the U.S. Department of State, the U.S. Agency for International Development, the Department of Defense, and the Millennium Challenge Corporation. These agencies fund ICITAP's programs.
by
Wayne MADSEN
Investigative journalist, author and syndicated columnist. Has some twenty years experience in security issues. As a U.S. Naval Officer, he managed one of the first computer security programs for the U.S. Navy. He has been a frequent political and national security commentator on Fox News and has also appeared on ABC, NBC, CBS, PBS, CNN, BBC, Al Jazeera, and MS-NBC. He has been invited to testify as a witness before the US House of Representatives, the UN Criminal Tribunal for Rwanda, and an terrorism investigation panel of the French government. A member of the Society of Professional Journalists (SPJ) and the National Press Club. Lives in Washington, D.C.
Jaresko's arrival in Kiev was shortly followed by that of former Reno, Nevada assistant police chief Ron Glensor, who became an official adviser to the Ukrainian police with an initial posting at the Ministry of Internal Affairs for the Khmelnytsky region. Glensor has been very active with the U.S. Department of Justice's International Criminal Investigative Training Assistance Program (ICITAP). Glensor is also a former fellow of the Police Executive Research Forum (PERF) in Washington, D.C. In August 1999, The Progressive magazine reported that «Janice Stromsen, a career employee of the Justice Department who served as ICITAP's director, resisted the program's takeover by CIA elements. In February [1999], Stromsen was relieved of her duties after complaining to the Justice Department Inspector General that ICITAP was being used by the CIA to recruit agents among foreign police officials».
Mostly outsourced to a favorite CIA contractor, Science Applications International Corporation (SAIC), ICITAP provided cover for the CIA to infiltrate police agencies around the world. After initiially blowing the whistle on ICITAP's intelligence-related operations, Stromsen was joined by another ICITAP employee, Martin «Mick» Andersen, who charged that agencies other than the Justice Department were engaging in «illegal activities» in Haiti. Charles Allen, who worked for the Richardson, Texas police department and was assigned to ICITAP in 1995, said that the CIA would approach foreign police students enrolled in ICITAP training programs during off hours and weekends in an attempt to recruit them to be American spies. Other CIA recruitment of foreign police officers occurred during ICITAP training sessions at Fort Leonard Wood, Missouri.
ICITAP first began providing the CIA with «official cover» to infiltrate foreign police agencies in 1990 when it began its first operations in Panama after the U.S. military invasion. These operations were then expanded to Rwanda, Bosnia-Herzegovina, Kosovo, Georgia, the Eastern Slavonia province of Croatia, Serbia, Armenia, Moldova, Azerbaijan, Bulgaria, Montenegro, Macedonia, Tajikistan, Ukraine, Kazakhstan, Belarus, Mongolia, Kyrgyzstan, Uzbekistan, Albania, Liberia, Kenya, Nigeria, Ghana, Nepal, Pakistan, Bangladesh, Thailand, South Africa, and Iraq. ICITAP and CIA operations were closely linked in counter-narcotics/insurgency operations in Bolivia, Costa Rica, Colombia, Mexico, Guatemala, El Salvador, Belize, Haiti, and Panama.
ICITAP grew out of a U.S. Agency for International Development (USAID) program started in the early 1960s that saw U.S. police officers assigned to foreign police agencies for the purpose of training. However, it soon became obvious that the CIA
http://www.strategic-culture.org/news/2014/12/30/us-citizens-continue-to-infiltrate-eastern-european-governments.html
* Eines der US Betrugs Geschäfte, war der inzwischen stornierte Monopol Auftrag mit dem Container Scanner in Durres, obwohl die Chinesen dem Durres Hafen einen Container Scanner sogar schenckte.
Der US Selbst Beschäftigungs Club ICITAP, der trifft sich im Marine Control Centrum in "Plepa"
Die Amerikaner waren zu korrupt und dumm, die Erkenntnisse und Kritik der PAMECA II Mission von 2007 auszuwerten, obwohl die Fakten sogar überall abrufbar mit allen Folgen, das man 6 Jahre später erst merkte, das Klientel Politik betrieben wird und die Prüfungen für den höheren Polizei Dienst nur zur Show staatfanden.
Die angeblichen Polizei Ausbilder konnten ja einige Boote verkaufen, schwiegen zu dem Betrug mit alter Munition, rund um die Gerdec Kathastrophe, wo es eine US Kongress Untersuchung gab, aber die Anstifter im Pentegan geschützt wurden.
Ohne Ausschreibung wie immer nur durch Bestechung, eine US Firma, was an Frank Wisner den Betrugs Lobbyisten erinnert, wie bei ENRON schon in 2001.

Das Monopol für das Container Geschäft, erhielt ohne Ausschreibung,
Amerikaner sind einfache Leute, die wollen alle nur eine Medaille, wie auch in diesem Fallle: siehe auch die frühere Justiz Missions Leiterin der OS Mission OPDAT, oder gar dem Gangster Michael Granoff, der 1 Milliarde $ in Albanien verpulverte, wobei im Irak die selben Leute: 10 Milliarden $ verschwinden liessen.
Ein teurer Touristen Club, wie die OSCE sind solche Leute, welche einen unglaublichen Schaden anrichteten.
Das desaströse Waterloo, der Amerikanischen ICITAP Polizei Schule in Tirana 
Korrupte Amerikaner in Albanien, rund um eine angebliche Sicheheit, aber real: die übelsten Monopol Geschäfte werden getätigt.
Durrës. Kontrolli i detit, diplomatë amerikanë në Plepa
DURRËS, 5 dhjetor 2013
Die selben Gangster: Waffen, Betrug ohne Ende, und Betreuer von Michael Jackson, uralte Munition wurde in Albanien umgepackt und dann an die NATO und ISAF verkauft, auch in den Irak, wo es viele Tode gab, wenn die Munition nicht mehr funktionierte. Abgewickelt über eine Fahrrad Zubehör Geschäft in den USA, wo der Eigentümer Efraim Diveroli, dann ein paar Haft erhielt und die Gelder verschwanden.
Armed Again
Indicted Miami Beach weapons dealer Efraim Diveroli is still making millions of dollars from the U.S. government.
By Penn Bullock
Published on February 03, 2009 at 4:09pm
Albania sacks chief of general staff
17/06/2008
TIRANA, Albania — The chief of the general staff, Lieutenant General Luan Hoxha, was fired on Monday (June 16th) over the series of deadly ammunition blasts in Gerdec in mid-March. He refused to talk to the media about the Gerdec case Monday, but thanked the armed forces for their work, highlighted by Albania's invitation to join NATO in April.
Also Monday, parliament voted overwhelmingly to lift former Defence Minister Fatmir Mediu's immunity. He left his cabinet post soon after the Gerdec explosions, which killed 26 and injured more than 300. Mediu is accused of abuse of power. "As defence minister, I respected the law [and] considered disposing of excess ammunition a national priority," he said during the parliamentary session.
In other news Monday, parliament rejected four of five nominees to the High Court of Justice. President Bamir Topi had nominated all five. It marked the first time the ruling Democratic Party (DP) opposed the wishes of DP member Topi. The coalition had warned him it would be scrutinising presidential decrees on High Court nominees. (Shekulli – 17/06/08; VO
April 19, 2008
After Munitions Explosion, Albanians Ask Why Danger Was Placed So Near
By NICHOLAS KULISH
GERDEC, Albania — Accidents happen. But when a factory has inexperienced villagers prying apart thousands of artillery shells a day with metal rods and their bare hands, it is hard to call the deadly catastrophe that follows simply an accident.The explosion of a plant in Albania last month carved out three yawning craters, the deepest over 100 feet, and killed 26 people. Witnesses likened it and the powerful shock wave that followed to the detonation of a nuclear bomb. "It felt like you were flying," said Razije Telhai, 48, who said she had been thrown 60 feet by the force of the blast.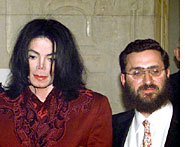 Es kommen immer neue Details aus den geheimen Audiobändern der verstorbenen Popikone Michael Jackson († 50) ans Tageslicht. 30 Stunden lang plauderte Jackson einst mit seinem spirituellen Berater, Rabbiner Shmuley Boteach (42). Der schnitt zwischen 1999 und 2001 den bisher ausführlichsten Einblick in die wirre Welt des exzentrischen Popstars mit, veröffentlichte die Protokolle in den USA jetzt als Buch "The Michael Jackson Tapes".
http://www.bild.de/BILD/unterhaltung/leute/2009/09/27/michael-jackson/rabbi-verraet-bizarre-enthuellungen-zum-sexleben.html
Ein aktuelles Beispiel über den US Polizei Aufbau,mit bekannten Kriminellen, wo bekanntlich Frank Walter Steinmeier direkt die übelsten Schlächter und Mörder, War Lords ebenso finanzierte.
U.S. Major kämpft gerichtlich gegen U.S.-Armee um Rehabilitation: Whistleblower wurde ausgeschaltet um die echten Hintergründe zu einem "Insider-Taliban-Attentat" in Afghanistan zu verschleiern
Was die deutsche Öffentlichkeit im Zusammenhang mit dem vom Parlament bewilligten Mandat über den Einsatz bis zu 850 deutscher Soldaten in der am 1.Januar 2015 begonnenen I.S.A.F.-Nachfolgemission "Resolute Support" dringend erfahren muss, sind die Lügen, die über die Notwendigkeit der Mission verbreitet werden. Mit Lügen sind die Unwahrheiten gemeint, in denen Missstände ständig den "Taliban" in die Schuhe geschoben werden. Nur propagandistische Rhetorik gegen den Krieg im Allgemeinen zu pflegen ist keine Lösung. Anhand von konkreten Einzelbeispielen lässt sich das Ausmass der ganzen Verlogenheit konkret darstellen.
Dazu haben wir einen speziellen Vorfall herausgesucht, es geht um tödliche Insider-Attentate während der Polizeiausbildung in Militärlagern der I.S.A.F.-Truppen.
Lesen Sie mehr »
Hier ist dazu die PDF-Datei "JASON BREZLER, Plaintiff, against LIEUTENANT GENERAL RICHARD MILLS, UNITED STATES MARINE CORPS, AND UNITED STATES DEPARTMENT OF THE NAVY
Das Attentat auf Dehli war die Rache eines bis dahin durch das U.S.-Militär unangefochtenen Kriminellen im Rang eines Polizeichefs, dessen Kreise durch U.S.-Soldaten gestört wurden. Das Einzige, was zutreffend ist, ist der Begriff "Insider-Attentat" in einer gant anderen Bedeutung.
Menschen, die sich als Hinweisgeber an ihre Vorgesetzten wenden, werden von ihren Vorgesetzten verfolgt. — was identisch wie im Visa Skandal der Deutschen ist, vor 10 Jahren, wo es dann merkwürdige Tode gab, der Anzeige Erstatter, weil Diplomaten ihre Geschäfte gestört sahen. Ein BKA Bericht gibt Auskunft.
*FBI Weighs in on Balkan Organised Crime
21/11/2003
An FBI statement before a US Senate Committee in October assessed the organised crime situation in the Balkans.
By Dimitris Agrafiotis for Southeast European Times in Athens – 21/11/03
Organised crime in the Balkans has attracted the interest of the American law enforcement community and the US Senate. The US Federal Bureau of Investigation (FBI) believes that crime from the Balkans, Eastern and Central Europe, and the former Soviet Union is expanding and will continue to expand.
"In the last year or two, European nations have recognised that Balkan organised crime is one of the greatest criminal threats that they face," Assistant Director of the FBI Criminal Investigative Division Grant D. Ashley said in an October statement before the Subcommittee on European Affairs of the US Senate Committee on Foreign Relations.
He added that European police organisations estimate that Balkan crime rings now control more than 70 per cent of the heroin market in some of the larger European nations, and are rapidly taking over human smuggling, prostitution and car theft rings across Europe.
………, Albanian organised crime has reached the United States, creating partnerships with the Gambino, Genovese, and Luchese families to facilitate specific crimes.……………….
siehe auch FBI Bericht an den US Kongress:
FBI Press Room – Congressional Statement – 2003 – Statement of Grant
D. Ashley
November 2003 Volume
72 Number 11
United States Department of Justice
Federal Bureau of Investigation
http://www.fbi.gov/congress/congress03/ashley103003.htm
Die US Mafia kam noch in der Nacht  zur Unfall Stelle Ende 2013 und konnten ohne Problem mit Phantasie Kennzeichen herumfahren
Die US Mafia mit Phantasie Kennzeichen, ebenso der Alt Mafia Boss und Drogen Schmuggler Fatmir Mediu, pilgerten noch in der Nacht zur Unfall Stelle.
Der Partner der sogenannten christlichen US Mafia, die sich Poltiiker nennen, tauchte ebenso auf: Fatmir Mediu, Motor bei den Betrugs Waffen Geschäften rund um die US Kongreß Untersuchung, der 140 Millionen € für Umwelt Schutz der EU unterschlagen konnte. Partner der US Senator Eliot Engel, direkt von der Albaner Mafia finanziert. Jo Biden, John McCain gehören ebenso zu diesem Club.
Verurteilte und gesuchte Gangster, erhalten neue Identitäten und bauen dann irgenwo illegale Lokale. Mit Hilfe der Albanischen Polizei wie immer.
Two Vlore police officers were arrested by their colleagues at the Internal Inspection Service, for issuing a passport with false data. The officers were helping citizen Viron Robaj, one of the powerboat owners accused for causing the January 9th tragedy, in 2004, when dozens of people died in the sea.
170 Millionen € für den notwendigen weiteren Ausbau der Durres – Kukes Autobahn, die im Winter praktisch niemand benutzt, ausser Schmuggler und bis heute 1,4 Millionen € gekostet hat, überwiegend wegen Betrug, weil 3-500 % hörere Kosten abgerechnet wurden für Beton, Bau Stahl usw..
---
---
Rruga Durrës-Kukës u përurua përpara zgjedhjeve të përgjithshme të vitit 2009, por megjithatë ajo nuk ka përfunduar ende. Deri më tani, kjo rrugë i ka kushtuar Shqipërisë 1.4 miliardë lekë. Rruga kërkon edhe 160 milionë euro të tjerë për t'u përfunduar, ndërsa është…