Die Amerikaner bilden schon wieder Albanische Grenz Polizei, Küsten Wache zu Anti Terror Spezialisten aus, obwohl der "Kampf gegen den Terrorismus" nur eine Erfindung ist des US Department of State, der Pentagon der auch aktiv bei der Pseudo Ausbildung akti ist, fälschte die Al-Quida Videos, wie ein Experte heraus fand. Und schon seit 12 Jahren allgemein bekannt. BBC-Dokumentation "The Powers of Nightmares" aus dem Jahre 2004, die im deutschsprachigen Raum systemrelevant totgeschwiegen wurde. Spezialtiät des FBI, wie auch im Anthrax-Fall: Inkompetende Ermittler, reine Erfindungen **
Allgemein bekannt, das der Kampf gegen Drogen Unfug ist, was die Amerikaner treiben, real sogar die Drogen Labors in Pakistan von den DEA Verantwortlichen wie Josef Limprecht aufgebaut wurden.
Exclusive: Support for the "war on drugs" has eroded so much that anti-drug-war hoax statements from senior officials sounded plausible even to the mainstream media, writes Jonathan Marshall.
Real gibt es einen Zusammenbruch der US Polizei Ausbildung und des Verhaltens von Polizisten, die sogar Zivilisten mit Erschiessung drohen, 500 Unbewaffnete in den USA schon erschossen in 2015.
ICWatch Suchmaschine zeigt im US Department of State, über 150 Spione, mit Namen und oft Fotos an, ihre Positionen:
BBC now admits al qaeda never existed
Der inzenierte Terrorismus des CIA und der NeoCons
Albanien beschlagnahmt Immobilien und Bankkonten der Yassin Kadi Bin Laden Groupe
Der Beste Feind ist der, den es nicht gibt, eine US Erfindung (ebenso der Ex-Italienische Staatspräsident Cossiga)

MIT ist der mächtige Türkische Geheimdienst, der wesentlich mehr Einfluss hat und dem CIA Haus hoch überlegen ist.
Erster Beitrag war schon im Mai 2003 in der ältesten US Zeitung und bei Telepolis
http://www.heise.de/tp/foren/go.shtml?read=1&msg_id=3456540&forum_id=42273
Sunday, May 18, 2003
Local Time: 12:46:46 AM
The perfect enemy: Terrorists who can't be caught because they don't really exist or because they're CIA assets
The perfect enemy: Terrorists who can't be caught because they don't
really exist or because they're CIA assets
Posted on: 5/12/2003 11:50:00 AM – Columnist
http://www.lewisnews.com/article.asp?ID=57344
aus Balkanforum
Consistent with Zbigniew Brzezinski's account, a "Militant Islamic Network" was created by the CIA.
http://www.globalresearch.ca/index.php?context=va&aid=7718
Wie oft werden noch Albanische Institutionen neu ausgebildet, was wohl eher inszwischen nach 25 Jahren, eine Luft- und Show Nummer ist.
Die Amerikaner promoteten nicht nur Bin Laden, sondern auch seinen Militär Chef und der Bin Laden Financier: Yassin Kadi (bis Oktober 2012 auf der Internationalen Terroristen Liste) mit US Pass, wurde nie festgenommen, obwohl er in Tirana Hochhäuser baute und viele Firmen, 35 Bankkonten hatte usw.. Die MEK Terroristen, promoteten prominente US Amerikaner, brachten ebenso diese Gestalten nach Albanien, direkt durch Hillary Clinton.
Über 300 zivile, unbewaffnete Tode, welche durch die US Polizei in 2015 erschossen wurden. John Kerry, bedankte sich bei dem Aussenminister Ditmir Bushati, das man die Kurdischen MEK Terroristen in Albanien unterbringen konnte. Man braucht die Terroristen noch, hält diese Banden in Reserve.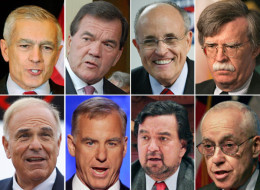 Die Lobby Gangster Truppe, inklusive Wesley Clark, Tom Ridge, Bolton usw. der Mafia Vertreter und Terroristen Promotion:
Mujahideen-e Khalq: Former U.S. Officials Make Millions Advocating For Terrorist Organization
http://www.huffingtonpost.com/2011/08/08/
Die Errichtung eines FBI Büros, wurde vom Verfassungs Gericht untersagt: Constitutional Court declared National Investigative Bureau as anti-constitutional
Das FBI, die DEA, ist in viele Betrügereien verwickelt, inklusive der Fälschung von Beweisen. Sibel Edmons gibt Auskunft, das man gezielt auch Nichts unternimmt, wenn Gross Drogen in die USA gebracht werden.
Die USA, FBI, DEA, Türkische – Albanische Regierung (US Department of State) sind eine Art Club im Drogen Geschäft, wie die FBI Dolmetscherin Sibel Edmonds in allen Details outete, wobei die US-Albanischen Handelskammer wie die Türkische – US Lobby Vereine die identische Aufgabe haben. Deshalb haben zur Abrundung, Amerikaner Immunität in Albanien und schon kommen die Ratten.
Die Betrugs und US Mafiöse Organisation "ICITAP", Schutzschirm für kriminelle Geschäfte aller Art in der Welt
Vor allem die US Justiz Missionen "OPDAT", auch der EU Missionen, dienen nur dazu, das kriminelle Clans und die korrupten Geschäfte der EU und US Politiker geschützt werden. Ein Beispiel
(ICITAP) US Mafia – Albania-Kosovo Highway Costs Soar To 2 Billion Euros – Frank Wisner, Tom Rich, Christopher Dell,
Durrës. Alarmi / SHBA: Rrisni sigurinë në porte nga armët dhe terrorizmi
·Ambasada amerikane mbledh në seminar Administratën Detare; kapitaneritë; portet Durrës, Vlorë, Sarandë, Shëngjin; Forca Detare; Policinë Kufitare e Migracionit; Antikontrabandën Detare
NGA I DËRGUARI I "DYRRAH"-UT SHEFQET KËRCELLI
DURRËS, 21 prill 2015 – Të hënën, më 20 prill 2015, në sallën e trajnimeve të drejtorisë së përgjithshme ekzekutive të personit juridik publik "Autoriteti Portual Durrës" (APD), po zhvillohet seminari me tematikë shtimin e sigurisë në portet e vendit tonë nëpërmjet luftës kundër armëve të shkatërrimit në masë dhe akteve terroriste. Seminari, që do të vazhdojë deri më 24 prill 2015, është pjesë e programit ndërkombëtar kundër përhapjes së armëve të shkatërrimit në masë (ASHM) i Departamentit amerikan të Mbrojtjes dhe që realizohet nga DTRA (Defense Threat Reduction Agency – Agjencia për Mbrojtjen dhe Reduktimin e Kërcënimeve [nga armët]).
ORGANIZATORËT
Në Shqipëri realizimi i këtij seminari u bë i mundur nën kujdesin e drejtpërdrejtë të ambasadës së SHBA në Tiranë, në bashkëpunim me Qendrën Ndërinstitucionale Operacionale Detare (QNOD) Durrës, ICITAP-in (International Criminal Investigative Training Assistance Program – Programi Investigativ Penal Ndërkombëtar i Ndihmës dhe Trajnimit i Departamentit amerikan të Drejtësisë), APD-në, etj. Pjesëmarrës në këtë seminar janë përfaqësues nga të gjithë institucionet detare të vendit tonë, Administrata Detare; kapitaneritë; portet Durrës, Vlorë, Sarandë, Shëngjin; Forca Detare; Policia Kufitare e Migracionit; Antikontrabanda Detare (Doganat). Fillimisht pjesëmarrësit i përshëndeti kapiten i rangut I (R) Astrit Aliaj, zëvendësdrejtor i QNOD-it, i cili vlerësoi bashkëpunimin e ngushtë disavjeçar midis me Departamentin e Mbrojtjes të SHBA për realizimin e trajnimeve dhe stërvitjeve të ndryshme, që i kanë shërbyer rritjes së aftësive profesionale të kuadrove e specialistëve në hapësirën tonë detare. Objektivi parësor i këtij kursi është njohja e personelit të Rojës Bregdetare, Antikontrabandës Detare, Doganave, Policisë Kufitare e Migracionit, Forcave të Sigurisë portuale rreth mundësive për transportimin e armëve të shkatërrimit në masë (ASHM) përmes porteve ndërkombëtare si dhe metodave që përdoren nga institucionet ligjzbatuese për parandalimin dhe bllokimin e këtyre armëve.
SFONDI
Në këtë shekull terrorizmi vazhdon të mbetet një kërcënim serioz ndaj interesave kombëtare dhe ndërkombëtare të sigurisë. Ndërkohë krahas të tjerave terroristët përdorin ASHM, ndaj në këtë seminar po shqyrtohen prirjet aktuale globale të përdorimit të ASHM, si dhe mundësinë e shtënies në dorë të këtyre armëve të rrezikshme nga terroristët nëpërmjet rrugëve dhe mjedisit detar. Ekzistojnë një sërë arsyesh përse terroristët kanë një tendencë në rritje për të kërcënuar e përdorur ASHM-të. Nëpërmjet tyre ata tërheqin vëmendjen e opinionit publik, dëmtojnë veprimtarinë e qeverive dhe bizneseve, dhe shkaktojnë një numër të konsiderueshëm viktimash njerëzore dhe dëmesh materiale. ASHM (lëndët e materialet kimike, biologjike, radiologjike, eksplozive apo bërthamore) janë lehtësisht të përdorshme, këtë e favorizon dhe ekzistenca e një rrjeti ndërkombëtar që mbështetet nga grupe ekstremiste apo shtete të veçanta.
LEGJISLACIONI NDËRKOMBËTAR
Duke parë tendencën në rritje të terrorizmit dhe mundësinë e përdorimit të armëve bërthamore në vitin 2003, ish-Presidenti Xhorxh Bush i propozoi Këshillit të Sigurimit të Organizatës të Kombeve të Bashkuara miratimin e një rezolute për të luftuar përdorimin dhe shpërndarjen e ASHM. Si rezultat, në vitin 2004, Këshilli i Sigurimit miratoi rezolutën nr. 1540 e cila parashtron një sërë masash që duhet të ndërmerren nga shtetet për të luftuar përdorimin dhe shpërndarjen e ASHM, duke përfshirë transportin e tyre detar dhe lëvizjen në porte, të cilat konsiderohen kërcënim për paqen dhe sigurinë ndërkombëtare. Kjo rezolutë ka një rëndësi për përmirësimin e të drejtës ndërkombëtare të detit dhe ka impakt në marrëdhëniet apo politikat ndërmjet shteteve të ndryshme. Kjo jo vetëm sepse mbi 90 për qind e lëvizjeve të ngarkesave në botë kryhet nëpërmjet transportit detar, por se madhësia, struktura e ndërlikuar e anijeve të sotme transoqeanike, përdorimi masiv i kontejnerëve, lehtëson transportin dhe fshehjen në lokalet e anijeve të këtyre materialeve të rrezikshme. Rezoluta nr. 1540 detyron çdo shtet të bashkëpunojë në përputhje me Konventën SUA (1988) dhe UNCLOS (1982), për të parandaluar transportin e jashtëligjshëm detar dhe tokësor të armëve biologjike e kimike, e të tjera të klasifikuara si ASHM. Shqipëria e ka ratifikuar këtë rezolutë dhe bashkëpunon me të gjithë shtetet për të ndërmarrë masa parandaluese mbi trafikimin e paligjshëm të armëve bërthamore, kimike dhe biologjike.
INSTRUKTORËT
Pikërisht për t'i dhënë shtysë këtij problem jetik për çështjet e sigurisë në portet e hapësirat detare të vendit tonë, po zhvillohet dhe seminari i këtyre ditëve në portin më të madh të vendit tonë, falë ndihmës së departamentit të Mbrojtjes në SHBA. Mbas urimit të mirëseardhjes dhe prezantimit të pjesëmarrësve, drejtues i ekipit të DTRA-së Xhon Holms (John Holmes) fillimisht e vuri theksin tek objektivat e luftës kundër ASHM dhe akteve terroriste, njohjen e kërkesave ndërkombëtare për kontrollin shtetëror të porteve, njohja e kërcënimeve dhe rreziqeve, procedurat që përdoren në raste të tilla, kontrolli i portit, identifikimi dhe vlerësimi i kërcënimeve, dobësive ose pasojave. Në vijim instruktorët e këtij grupi I. Serpa, Th. Kasper, K. Armes, i njohën pjesëmarrësit me llojet e ASHM, karakteristikat dhe rrezikshmërinë e tyre, aspekti i dyfishtë i përdorimit për çdo lloj të ASHM, masat e sigurisë në porte, kontrolli shtetëror i portit (port state control) dhe anijeve, etj. Ndërkohë për të diskutuar çështjet kryesore të porteve dhe problematikës detare në vend, pjesëmarrësit u ndanë në katër grupe, ku secili prezantoi mendimet e veta.
SI ËSHTË PEËRGATITUR SHQIPËRIA
Kjo është një veçori e seminarit, sepse temat e trajtuara do gërshetohen me gjendjen reale dhe masat që kanë marrë institucionet tona për parandalimin dhe bllokimin e ASHM. Në ditën e parë nuk munguan pyetjet e shumta dhe shkëmbimi i përvojës mbi funksionimin e zgjidhjen e problemeve detare në SHBA dhe si e kemi ne në vendin tonë, bashkë me mënyrat e zgjidhjes. Gjithashtu në ditët në vijim, pjesëmarrësit e këtij seminari tepër të rëndësishëm për sigurinë detare në vendin tonë do trajtojnë çështje të tilla si, vlerësimi i rrezikut nga ASHM në porte, kërcënimi i ASHM për mjedisin detar, kontrolli dhe bordimi i anijes kur dyshohet për raste të tilla, kontrabanda dhe trafiku i paligjshëm, njohja dhe forcimi i zbatimit të legjislacionit detar, procedurat e regjistrimi i mjeteve detare, inspektimi dhe kontrolli i kontejnerëve, ushtrime për mënyrat e ndalimit të krimit ndërkombëtar, teknikat e zvogëlimit të rrezikut nga ASHM, kërcënimet ndaj anijeve dhe ujërave të brendshme ose detare, vlerësimi i masave të sigurisë në port nëpërmjet vizitave në mole e ambiente të ndryshme, hartimi dhe zbatimi i planeve të sigurisë në porte, veprime praktike, kërkimi, zbulimi dhe identifikimi i anijes së dyshuar me ASHM, kurset e përcaktuara, vlerësime për nivelin e përvetësimit të programit, njohja dhe përmirësimi i konventave të detit dhe legjislacionit detar në vendin tonë, ç'do të thotë "të mendosh si armiku", e shoqëruar kjo me ushtime praktike, diskutime për çështjet e trajtuara, deri te ceremonia e dhënies së certifikatës më datën 24 prill 2015.
RËNDËSIA
Niveli dhe eksperienca e instruktorëve amerikanë të DTRA-së, përbërja e pjesëmarrësve të këtij seminari, ku përfshihen që nga drejtues dhe zyrtarë përgjegjës të sigurisë portuale, kontrollit doganor të mjeteve detare, zyrtarë që merren me hartimin e zbatimin e politikave detare të sigurisë dhe luftës kundër ASHM, si dhe specialistë e kuadro të zbatimit të ligjit në portet detare dhe hapësirën ujore të vendit, e bën këtë seminar tepër të rëndësishëm për parandalimin e kërcënimeve nga përdorimi i ASHM dhe terroristët. Në mbarëvajtjen e këtij seminari ndihmoi dhe zonja Oana Cristescu, drejtore e trajnimeve të kësaj fushe në Rumani. Sigurisht marrja e masave për infrastrukturën e seminarit nga APD-ja, veçanërisht zyra e trajnimeve të këtij porti, mjedisi miqësor për pjesëmarrësit, janë garanci se seminari i këtyre ditëve do i realizojë objektivat e veta. Rezultat i kësaj është, se vendi ynë së shpejti do ketë dhjetëra kuadro të trajnuar për sigurinë detare.
Islam Terrorist: Partner – CIA, Clinton, Frank Wisner, John Negroponte
http://www.youtube.com/watch?v=TPD5S9rTDyE
Video: Washington's Favorite Terrorists: Mujahedin-e Khalq (MEK, MKO, PM
BBC Newsnight: Mujahideen-e-Khalq Terrorist MeK MKO – Part 1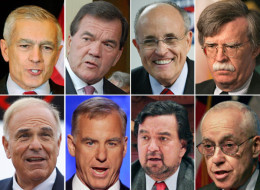 Die Lobby Gangster Truppe, inklusive Wesley Clark, der Mafia Vertreter:
Mujahideen-e Khalq: Former U.S. Officials Make Millions Advocating For Terrorist Organization
First Posted: 8/8/11 09:53 AM ET Updated: 8/8/11 12:30 PM ET
………………………
That agenda: to secure the removal of the Mujahideen-e Khalq (MEK) from the U.S. government's list of Foreign Terrorist Organizations. A Marxian Iranian exile group with cult-like qualities, Mujahideen-e Khalq was responsible for the killing of six Americans in Iran in the 1970s, along with staging a handful of bombings. But for a terrorist organization with deep pockets, it appears there's always hope.
Onstage next to former FBI director Louis Freeh sat Ed Rendell, the former Democratic governor of Pennsylvania and current MSNBC talking head; former Vermont Gov. Howard Dean; former Chairman of the Joint Chiefs of Staff Gen. Hugh Shelton; former Secretary of Veterans Affairs Togo West; former State Department Director of Policy Planning Mitchell Reiss; former Commandant of the Marine Corps Gen. James T. Conway; Anita McBride, the former chief of staff to First Lady Laura Bush; and Sarah Sewall, a Harvard professor who sits on a corporate board with Reiss.
All told, at least 33 high-ranking former U.S. officials have given speeches to MEK-friendly audiences since December of last year as part of more than 22 events in Washington, Brussels, London, Paris and Berlin. While not every speaker accepted payment, MEK-affiliated groups have spent millions of dollars on speaking fees, according to interviews with the former officials, organizers and attendees.
Rendell freely admits he knew little about the group, also known as People's Mujahedin of Iran (PMOI), before he was invited to speak just days earlier. But he told the audience that the elite status of his fellow panelists and the arguments they made for delisting the group were enough to convince him that it was a good idea.
……………
Retired military officers are popular — former NATO Supreme Allied Commander Gen. Wesley K. Clark and former Commander in Chief of United States Central Command Gen. Anthony Zinni have both addressed MEK groups. Yet more speakers appear to have been chosen for their deep political ties, such as former New York City Mayor Rudy Giuliani, former New Mexico Gov. and U.N. Ambassador Bill Richardson, former Bush White House Chief of Staff Andy Card, former Indiana Sen. Evan Bayh and former 9/11 Commission Chairman Lee Hamilton.
Hamilton acknowledged to IPS News that he was paid for his appearances, describing his fee at the time as "significant." Dean also acknowledged that he was paid for at least a portion of the speeches he gave to MEK groups in London, Paris and Washington, as did Gen. Clark. Gen. Jones told The Wall Street Journal that he received a "standard speaking fee." Gen. Zinni's speaker agent confirmed that Zinni was also paid his "standard speaking fee" for an eight-minute address at an MEK-related conference in January — between $20,000 and $30,000, according to his speaker profile. The same firm arranged for Zelikow to speak at two MEK-affiliated events this spring, and it recruited John Sano, the former deputy director of the National Clandestine Service, for his first MEK-related appearance on July 26.
http://www.huffingtonpost.com/2011/08/08/
That agenda: to secure the removal of the Mujahideen-e Khalq (MEK) from the U.S. government's list of Foreign Terrorist Organizations. A Marxian Iranian exile group with cult-like qualities, Mujahideen-e Khalq was responsible for the killing of six Americans in Iran in the 1970s, along with staging a handful of bombings. But for a terrorist organization with deep pockets, it appears there's always hope.
Video
Rudy Giuliani supports Mojahedin Khalq
(MKO, MEK, NCRI, Rajavi cult)
Rudy Giuliani and John Bolton Are Terrorists Now
…..
http://www.iran-interlink.org/?mod=view&id=9276
Aktuell Ausbildung der Grenz Polizei und Küsten Wache.
Eine Strategische Partnerschaft für was? für Drogen und Waffen Handel und mit den extremsten Nationalisten in Europa, was dann Victory Nuland konform ist, wie in der Ukraine.
Der selbst Unfug, wie der vom US Department of State erfundene "Kampf gegen den Terrorismus", der der beste Feind ist der Feind, den es nicht gibt  – was die einzige US Politik ist.
Ein Aussenminister darf lt. Albanischer Verfassung keinerlei Verträge unterschreiben.
2 Dumme unterschreiben Verträge
die für den Papier Korb sind, identisch vor Jahren die See Verträge mit Griechenland unterschrieben von Lulzim Basha. Aktionismus für Nichts nur für Fotos.

2 inkompetende Kaspar Köpfe, produzieren Kinder Theater
Albanian Foreign Minister meets John Kerry: "Albania, important partners"
Die Bibel der Geheimdienst: Janes und das Cato Institut
Executive Summary
Now that the Cold War is becoming a memory, America's foreign policy establishment has begun searching for new enemies. Possible new villains include "instability" in Europe –ranging from German resurgence to new Russian imperialism– the "vanishing" ozone layer, nuclear proliferation, and narcoterrorism. Topping the list of potential new global bogeymen, however, are the Yellow Peril, the alleged threat to American economic security emanating from East Asia, and the so-called Green Peril (green is the color of Islam).
That peril is symbolized by the Middle Eastern Moslem
fundamentalist–the "Fundie," to use a term coined by The
Economist(1)–a Khomeini-like creature, armed with a radical
ideology, equipped with nuclear weapons, and intent on launching a
violent jihad against Western civilization….
http://www.cato.org/pubs/pas/pa-177es.html
To begin with, Al-Qaeda is not a traditional terrorist organisation.
It does not have a clear hierarchy, military mindset and centralised
command. At best, Al-Qaeda is a network of affiliated groups sharing religious and ideological backgrounds, but which often interact sparingly. Al-Qaeda is a state of mind, as much as an organisation;
it encompasses a wide range of members and followers who can differ dramatically from each other
http://www.janes.com/security/law_enforcement/news/pr/pr030807_1_n.shtml

Robin Cook
Dienstag, 5. Juni 2007
Al-Kaida gibt es gar nicht
Kurz vor seinem frühen Tod sagte der britische Aussenminister Robin Cook dem Parlament, dass ?Al Kaida? nicht wirklich eine Terrorgruppe sei, sondern eine Datenbank von internationalen Freiheits-kämpfern ?Mujaheddin? und Waffenschmugglern die von der CIA ausgewählt, geführt, ausgebildet und finanziert wurde, um Kämpfer, Waffen und Geld in das von der Sowjetunion besetzte Afghanistan zu schleusen.
Hier ein Bericht aus dem indischen Journal World Affairs, in dem der Geheimagent des Französischen Militärs Pierre-Henri Bunel von seinen Erfahrungen erzählt, welche die Aussage von Robin Cook bestätigt:
—
Das erste Mal habe ich von ?Al Qaida? (Deutsch Al-Kaida) gehört als ich einen Führungs- und Offizierskurs in Jordanien besuchte. Ich war ein französischer Offizier zu der Zeit und die französische Armee hatte enge Kontakte und gute Kooperation mit Jordanien. Zwei meiner jordanischen Kollegen waren Ausbildungsoffiziere und auch Computer-Experten. Sie benutzten ein Computer-Kauderwelsch um über die Bestrafung von Studenten Witze zu machen. Zum Beispiel, wenn einer von uns zu spät an der Bushaltestelle war um die Offiziersschule zu verlassen, sagten die beiden Offiziere zu uns ?Wir werden Dich im Q eidat il-Maaloomaat notieren? was so viel wie wir werden Dich in der Datenbank eintragen und Du bekommst eine Verwarnung. Wenn der Fall schlimmer war, benutzten sie die Wörter ?Q eidat i-Taaleemaat? was Entscheidungs-Datenbank bedeutet und man bekam eine Strafe. Für die schlimmsten Fälle sprachen sie nur von einem Eintrag in die ?Al Qaida?.
Anfang 1980 kaufte die Islamic Bank for Development in Jedda Saudi Arabien ein neues Computer-System um die Buchhaltungs- und Kommunikations-Probleme zu bewältigen. Das System war zu modern und zu gross für ihre Bedürfnisse, deshalb wurde ein Teil davon zum Speichern der Islamic Conference Datenbank abgegeben. Nach Angaben eines pakistanischen Majors war die Datenbank zweigeteilt. Eine Datei enthielt die Konferenz-Teilnehmerliste und hiess ?Q eidat il-Maaloomaat? und die andere enthielt die Konferenz-Protokolle ?Q eidat i-Taaleemaat?. Beide Dateien waren wiederum in einer Datei gespeichert die ?Q eidat ilmu?ti?aat? hiess was genau übersetzt auf Deutsch Datenbank heisst. Aber die Araber kürzen dies ab und sagen nur ?Al Qaida? was auf Arabisch das Wort für ?Basis? bedeutet. Die Luftwaffenbasis in Riyadh Saudi Arabien heisst ?q eidat ?riyadh al ?askariya? und ?Q eida? bedeutet eine Basis und ?Al Qaida? bedeutet ?Die Basis?. Mitte 1980 war ?Al Qaida? eine Datenbank auf einem Computer und wurde vom Sekretariat der Islamic Conference benutzt.
Anfang 1990 war ich ein Geheimdienstoffizier im Hauptquartier der französischen Schnelleneingreiftruppe. Wegen meiner arabischen Sprachkenntnisse war es meine Aufgabe Faxe und Briefe zu übersetzen die vom Geheimdienst abgefangen wurden. Wir bekamen oft abgefangenes Material welches aus England oder Belgien von islamischen Netzwerken versendet wurde. Diese Dokumente enthielten Instruktionen an islamische bewaffnete Gruppen in Algerien oder in Frankreich. Diese Nachrichten zitierten Quellen für Verlautbarungen für Pamphlete oder für Videofilme die an die Medien verteilt wurden. Die am meisten zitierten Quellen waren die UNO, der UNHCR, die Blockfreienstaaten und ? ?Al Qaida?.
….
http://alles-schallundrauch.blogspot.com
Albanian Secret Service Chief Fatos Klosi in 16.5.1999 in der ?Albania? durch den Albanischen Geheimdienst Chef Fatos Klosi: KLA (UCK) is financed by Bin Laden
http://balkanblog.org/2009/09/11/interpol-und-secret-service-der-nato-partner-hashim-thaci-ist-von-bin-laden-finanziert/
Warum sind dann Deutsche Soldaten-Politiker heute Verbündete der Drogen- und Islamischen Bin Laden Kartelle?
Foreign Intelligence Services Have Information For Connection Of Ex-Leader Of Army For Kosovo Liberation Hasim Taqi With Osama Bin Laden Belgrade, February 11, 2002 – Foreign intelligence services, including the US one, have information for the connections of the ex-leader of the Army for Kosovo Liberation /AKL/ Hasim Taqi with Osama bin Laden, the today?s edition of Glas javnosti daily says. The
ex-chief of the Albanian National Intelligence Service Fatos Klosi
confirmed bin Laden has been in Albania in the 90-ies where he had
organized training camps for the AKL fighters.
Kommentar: Warum Deutsche Politiker bei dem kriminellen Schwachsinn seit 17 Jahren aktiv mitmachen, hat mit viel Geld zutun und einer Lust am Massenmorden)
Iraks stellvertretender Ministerpräsident Saleh al-Mutlaq zeigt sich überrascht, wie das irakische Militär von Ausbildern aus den Vereinigten Staaten vorbereitet wurde gegen die militante Gruppierung "Islamischer Staat" in der Stadt Ramadi zu kämpfen. …
Deutschland ist Parnter der Georg Soros Verbrecher Bande, Staaten zu zerstören und jede Administration zu korrumpieren.
…The appearance of Liberland along the Serbian-Croatian border, a frontier that some NATO expansionists consider a de facto «front line» between NATO and Russia, may portend the use of micro-nations and a lax interpretation of the Montevideo Convention as a new «soft power» weapon for the use of the Soros networks in eastern Europe. Soros and his U.S. intelligence sponsors must not be allowed to adopt micro-nations as their latest weapon to destabilize Eastern Europe and other regions where «terra nullius» situations exist.
Wayne MADSEN | 19.04.2015
Nun auch auf Albanisch, das das FBI Beweise fälscht, wodurch einige Hunderte Leute auch zum Tode verurteilt wurden, hingerichtet wurden.
Autoritetet amerikane kanë kryer falsifikime për dekada me radhë për të dënuar kriminelët e dyshuar. Departamenti Amerikan i Drejtësisë dhe FBI kanë pranuar se…
Kriminelle Idioten, vollkommen inkompetend beherrschen das US Department of State, wie ein Ex-Kabinetts Chef erklärt.
Amerikaner foltern mit System sogar Behinderte zu Tode, die gefesselt sind, ebenso gefesselte Frauen:
HRW, Bericht, mit Videos, wobei im Vorstand der HRW, (einem Kriegs PR Instrument von Georg Soros und dem US Department of State) höchst dotierte US Diplomaten sitzen, oder was sich so nennt. Teilweise finanziert direkt mit Terroristen Geldern aus Katar und von den Saudis.