Donnerstag endet die Tätigkeit des Generalstaatsanwaltes, weil keine Institution, oder Gesetz besteht, wie man nun den Generalstaatsanwalt bestimmt. Also Chaos pure, was mit den EU Banden erneut installiert wurde, mit: " Genoveva Ruiz Cavalera" und "Gerti Shella"
Zef Broci, der frühere höchste Richter, wird erklären, das Adriatik Llalla, der erfolglosesten Generalstaatsanwalt in der Geschichte Albanien war.
vor 7 Jahren: EU-Kandidaten Status?!: Das Justiz Reform Theater in Albanien und Nichts passiert
Adriatic Llalla, ein vollkommen korrupter Generalstaatsanwalt, der jedes Jahr die grosse Show verkündete, endlich Grosse zu verhaften, war der wohl schlechteste Generalstaatsanwalt in der Geschichte, korrupte wie die vielen Vorgänger. Kriminelle Justizminister, sind ebenso Tradition, was nun zum Kindergarten umgewandelt wurde, mit der neuen Mannschaft. EU und von Berlin vor allem finanziert, was man auch als Investoren und Wirtschafts Sabotage besser erklären könnte.
Mi6 Experte über Albanien: " high-level conspiracy within government circles to cover up what appears to have been criminal activity"
Das kriminelle Enterprise der Familie des Enkeled Alibeaj: mit falscher ID in Deutschland verhaftet: Taulant Alibeaj
Die Ausländischen Gestalten werden immer verrückter. Obwohl kein Gesetz für die Bestellung eines neuen Generalstaatsanwaltes existiert, will man das Parlament überreden, das man einen "vorläufigen Generalstaatsanwalt" bestellt. Die "useful idiots" in Aktion und immer mit Top Gehältern, für soviel Dummheit und Inkompetenz.
Kaum zu glauben, das man solche Gestalten (max. als Putzfrau, Sekretärin geeignet) frei herumlaufen lässt: Politisch bestellt, ohne jede Qualifikation das ist EU System, ein Niveau, das es auch nicht bei der "Nghradeta" gibt. Man weiß das nun sehr lange und Nichts passiert.
ONM Director Genoveva Ruiz Cavalera.
Die Ober Idioten loben sich wieder mal selbst!
The "Best" of Gary Kokalari über die Albaner Politik Mafia und das Dumm Geschwätz der Internationalen
Qualifikation immer Null: die EU Justiz Bringer hier in Aktion und Selbstdarsteller Show. Null Juristen, oder Verwaltungs Erfahrung!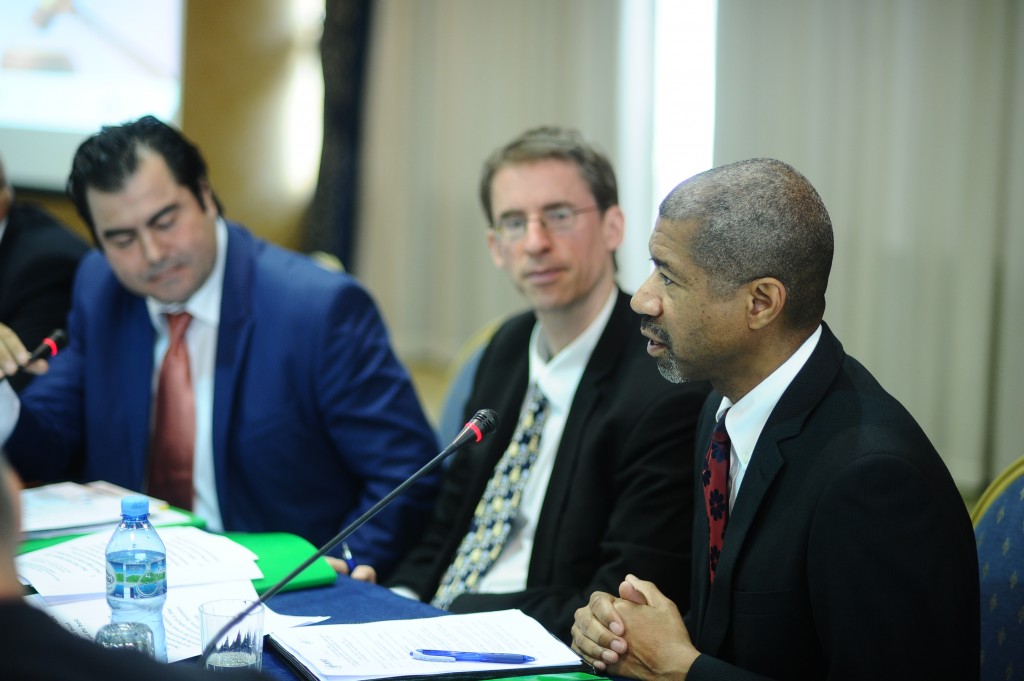 Gerti Shalla, Jan Rudolph, Marcus Johnson (USAID), welche als Verbrecher Organisation auftrat, über den AAEF Fund, wohl 1 Milliarde stahl, Geldwäsche Banken eröffnete, für Drogen Geschäfte und Landdiebstahl mit gefälschten Urkundne.
Die 17-jährige Tochter "ENI" (inzwischen ist sie 18 Jahre) geht schon auf eine Türkische Privat Schule in Ankara, welche mehr Geld kostet, als sein Monats Gehalt. Shopping Einkäufe in der Welt, wie andere Frauen von Politikern. Mehrere Luxus Auto, die Familie hat Einreise Verbot in den USA, wegen Betrug, residiert heute auch in Kassel.
Typisches Mafia Auto: Rechts Lenker aus England: gestohlen, oder als Geschenck des Generalstaatsanwaltes und für eine junge Frau ein Strassen Verkehrs Risiko, weil Rechtslenker: Hirnlos und Verantwortlosigkeit einer kriminellen Klasse "Elite" in Albanien.
Das Luxus Leben, der Tochter "ENI", des kriminellen Generalstaatsanwaltes Adriatik Llalla
"Waterloo" der EU mit der Justiz Reform: lt. Gesetz müssen heute die neuen Justiz Institutionen am 31.8.2017 in voller Funktion sein
Schlimmer wie die "Camorra", vor allem extreme Idioten der EU wollen Justiz bringen, kassieren hohe Gehälter dafür, Steuerfrei. Im Solde der Verbrecher Kartelle: Die Dümmsten aus Europa auf Reise Tour
2 Ex-Minister: Ylli Manjani und Edmond Spaho, ueber die EU Delegation und das "Camorra" System des Edi Rama, der Justizbringer
Allein das Gebäude, wo die EU Banden untergebracht sind, ist schon ein Skandal.Im September:
EU Show: das neue "Vetting Büro" und kein Gesetz ist implementiert in 25 Jahren
Das Debakel der Justiz Bringer Mafia, welche nur Idioten entsendet, aus der Politik.Vetting law and Romana Vlahutin's "Phantom progress"

Gottvater der Idioten, neben der "Camorra" identischen Organisation: EU Botschaft und IRZ Stiftung.
Im Solde von Georg Soros und seinem Sohn Alex:
Eine "Hostess", mit Null Berufs Erfahrung ist jetzt Justizministerin, real zur Betreuung der korrupten EU Amtsträger, inklusive der Vize Justizminister, die ebenso aus den Georg Soros NGO's kommen.
Ein ehmaliges Mitglied der Generalstaatsanwaltschaft unter Ina Rama, beschreibt das Chaos.
The illegitimacy of the General Attorney's case
Publikuar më: 05-12-2017, 10:32
This article has been written for Albanian Free Press newspaper and www.afp.alBy Plator Nesturi
The mandate of the Attorney General is coming to an end, while the lack of a constitutional mechanism for the election of the new head prosecutor has led to a legal collapse concerning the functioning of this institution. More than a legal solution, this issue is likely to end up as a broad political debate and a new cause for clashes. However, this would not be something unexpected. On the contrary. Both majority and opposition have been very eager to turn Llalla case as a cause of debates in Parliament.
On Thursday, Attorney General Llalla ends his mandate and it is not yet clear how things will go for the appointment of the new head of this institution. Will the current head of the prosecution have his mandate extended or will the majority appoint an interim head prosecutor until the institutions which are entitled to mandate the new prosecutor, are elected? Everything is unclear, although socialist MPs have said that Llalla will be replaced. But, the Socialist Party or the Prime Minister are yet to come out with a clear official stance on this issue.
The crisis concerning the Attorney General and other judicial institutions, has been warned for months now. The new law on the reform in justice passed last summer, has brought different important amendments in the Constitution and this has not only transformed the functioning of the current institutions by creating new ones, but it has also brought changes in the powers of the heads of these institutions and the form in which they are elected. In the case of the Attorney General, this institution loses its structure and here, everything depends on the head prosecutor. District prosecutors will be vested with more powers and SPAK will be created as a professional unit which will counter corruption and crime. In a way, this institution replaces the Court of Serious Crimes. Also, the new head of prosecution, who will mostly play the role of an administrator, will not be directly elected by Parliament, but by the Council of Prosecutors. This institution has not yet been created by parliament and this makes it impossible for the new head prosecutor to be elected based on the new constitutional standards. So, once again, we will have a political solution that will be offered by Parliament. This institution will have to decide whether to extend Llalla's mandate or send him to retirement.
In any cases, the solution would consist on a breach. And the one to blame for this is the political class which has hindered the application of legal deadlines stemming from the judicial reform law. In other words, we have an amended law, but the tools to implement it are not yet ready. So, the judicial reform remains on paper, because we still don't know when it will be implemented. All the legal deadlines which make it functional, have long expired and our judicial institutions are in breach of the law now. They no longer have the functions and powers that they used to have.
We are in a state if illegitimacy, therefore the debate on Llalla as a prosecutor, still remains in the spirit of illegitimacy. Regardless of how we treat it. This is why politics enters the scene to find a temporary solution. The question is, how temporary the new head of prosecution or the old head of prosecution will be, because the political class is not able to provide a timeline as to when it will be able to set up the Council of Prosecutors or to add the transformation of Prosecution as an institution changed by the law approved a year ago, in the legal domain. The current example where Parliament has not applied its deadlines in setting up the necessary institutions, doesn't offer any guarantees that these institutions will be set up in a short period of time, in order to justify the temporary head prosecutor that will be appointed. From what we can see, we may have lots of delays until the new prosecution and the judicial reform are formalized in legal terms. Under these conditions, it doesn't really matter what is done, because instead of discussing what the best thing is for the Prosecution, we simply discuss names, while these names will act as a political solution.
Note: The views expressed in this article are the author's own and do not necessarily reflect Albanian Free Press' editorial policy
http://afp.al/en/news/2017/12/the-illegitimacy-of-the-general-attorneys-case-64786/
Die Opposition sagt: "jobs and careers for judges who were sold for 200.000 EUR", aber was ist die Wahrheit? siehe auch die ,EU US, IRZ-Stiftung rund um Justiz Missionen.
Die Amerikanern fordern die Verhaftung von Richtern, Staatsanwälte und Administrativen
Das Albanische Volk: "Die Troika hat für Chaos und Null Justiz: Schuld"
Drogen Dealer: Gentian Daja, PS Vorsitzender in Kavaje
**
Fatos Klosi: nennt Adriatik Llalla einen Kamikaze General Staatsanwalt des Salih Berisha
Warum ein gekaufter Generalstaatsanwalt Adriatic Llalla, keine Verfahren eröffnet wegen Bespitzelung der Diplomaten, Politiker?